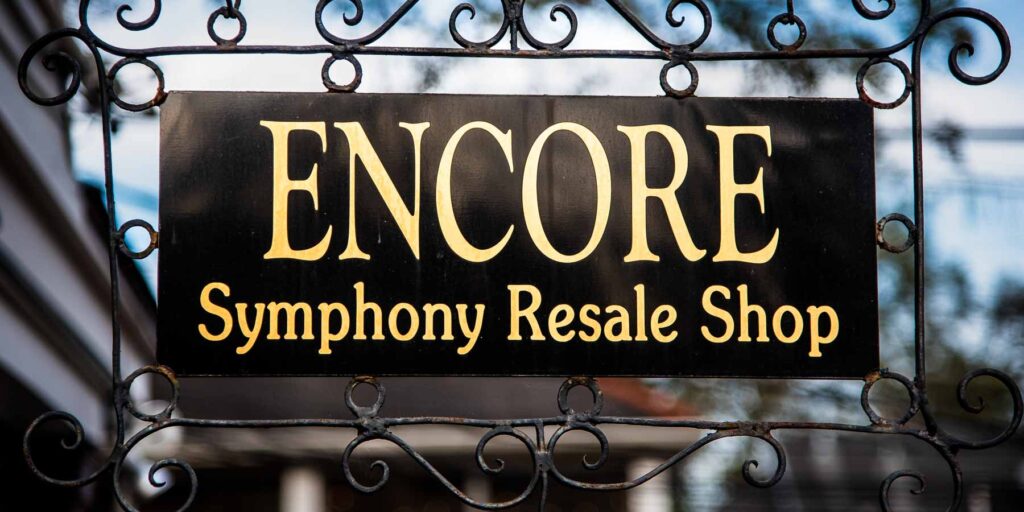 The Encore Shop is an upscale consignment store in the university area of New Orleans. Whether you're looking for business attire, casual wear, an evening dress or elegant accessories, you'll find something amazing at The Encore Shop–at bargain prices. Many are designer pieces–and all are top quality.
The Encore Shop is located on Maple Street in New Orleans, two blocks off St. Charles Ave. Between Burdette and Fern Street.
Sales benefit the Louisiana Philharmonic Orchestra.

The Encore Shop
Hours: Tuesday- Saturday 11-5PM
7814 Maple St, New Orleans 70118
(504) 861-9028
The Encore Shop is exclusively owned and operated by LPO Volunteers. For more than 40 years, the store has offered women high quality designer clothing at significantly reduced prices. Our sales associates are ready to assist shoppers as well as all donation and consignment transactions. Contact us to start selling today.